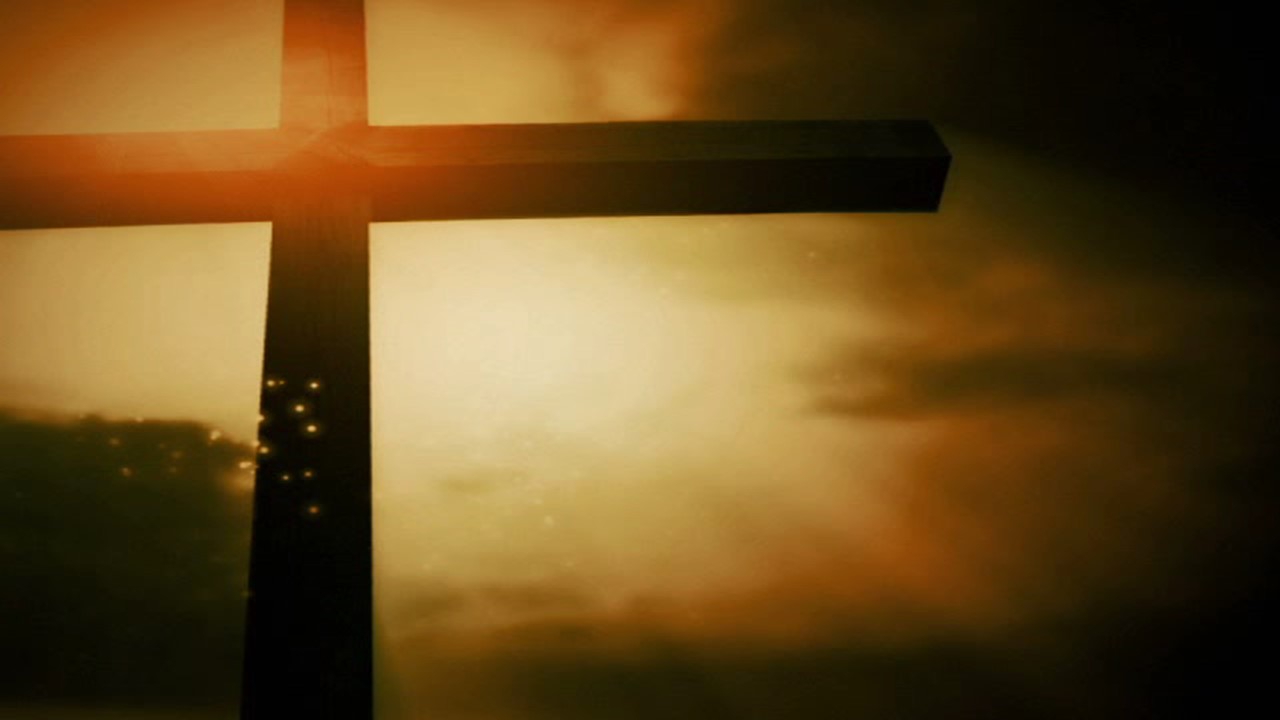 How to have a personal relationship with Jesus Christ
Becoming a Christian is not about becoming religious. Rather, it's about coming into a personal relationship with Jesus Christ.
We believe that Jesus Christ is the eternal Son of God. He became man without ceasing to be God. He was conceived by the Holy Spirit and born of the virgin Mary, in order that He might reveal God and redeem sinful men. We believe that the Lord Jesus Christ accomplished and fully completed our redemption through His death on the cross, making eternal life in heaven possible for anyone who places their faith in Him and His completed work.
He loved you so much, He was willing to prove it by giving His life for you!
Know that all men are sinners
"For there is not a just man upon earth that doeth good, and sinneth not." - Ecclesiastes 7:20
"For all have sinned, and come short of the glory of God." - Romans 3:23

Understand that the penalty of sin is death
"For the wages of sin is death..." - Romans 6:23
"...The soul that sinneth, it shall die." - Ezekiel 18:4
"...Sin, when it is finished, bringeth forth death." - James 1:15

Know that our good deeds or works can never earn, pay, or merit our way to heaven
"Not by works of righteousness which we have done, but according to his mercy he saved us..." - Titus 3:5
"For by grace are ye saved through faith; and that not of yourselves: it is the gift of God: Not of works, lest any man should boast." - Ephesians 2:8,9

Believe Jesus Christ has already paid the penalty for our sin
"But God commendeth his love toward us, in that, while we were sinners, Christ died for us." - Romans 5:8
"Who his own self bare our sins in his own body on the tree, that we, being dead to sins, should live unto righteousness: by whose stripes ye were healed." - I Peter 2:24
"For Christ also hath once suffered for sins, the just for the unjust, that he might bring us to God, being put to death in the flesh, but quickened by the Spirit:" - I Peter 3:18

All we can do to go to heaven is to believe (trust) in Jesus Christ as our personal Savior
"For God so loved the world, that he gave his only begotten Son, that whosoever believeth in him should not perish, but have everlasting life." - John 3:16
"He that believeth on the Son hath everlasting life; and he that believeth not the Son shall not see life; but the wrath of God abideth on him." - John 3:36

If you have not already trusted Christ as your Savior, there is no better time or place than right now.

If you would, just offer God this simple prayer:
"Dear God, I know I am a sinner and my sin deserves to be punished. I believe Christ died for me and rose from the grave. Realizing that I can do nothing to save myself, I trust Jesus Christ alone to be my Savior. Thank you for forgiving me and giving me everlasting life. In Jesus' name, amen."
For a brief video about how to have eternal life, click here